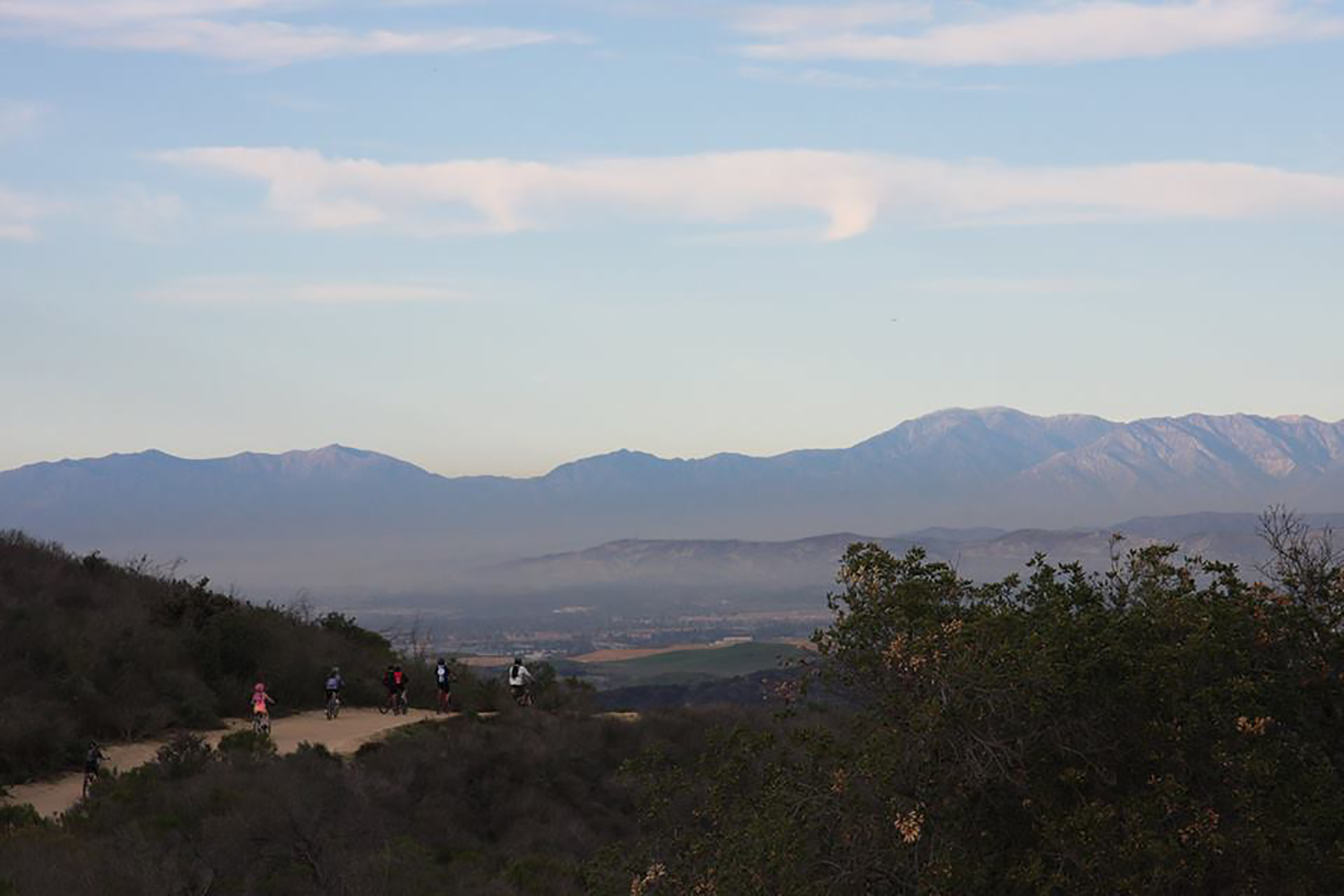 DIRT FONDO - SATURDAY, NOVEMBER 11, 2017
25 and 50 Miles of Fun
On Saturday, November 11th, 2017, the Laguna Beach Interscholastic Mountain Bike Team and Laguna Canyon Foundation would like to present the 3nd Annual Laguna Dirt Fondo.
The Dirt Fondo will celebrate Laguna's Open Space by challenging mountain bike riders on the best trails, fire roads, and bike paths in Laguna. The Dirt Fondo is not a race, instead the emphasis will be on having a fun and safe time and to learn more about the Laguna Coast Wilderness area and Aliso Woods Canyon trail system. There will be 25 and 50 mile route options with the start / finish at Laguna Cyclery.
The ride is a fundraiser for the Interscholastic Mountain Bike Team. All net proceeds will go to the team. Donations will also be solicited for LCF's trail program.
The event will cost $50 for the 25 mile and 50 mile versions. Pre-register online.  Registration will be limited to 100 riders and includes food from La Sirena and a finishing prize. Start time 9 am.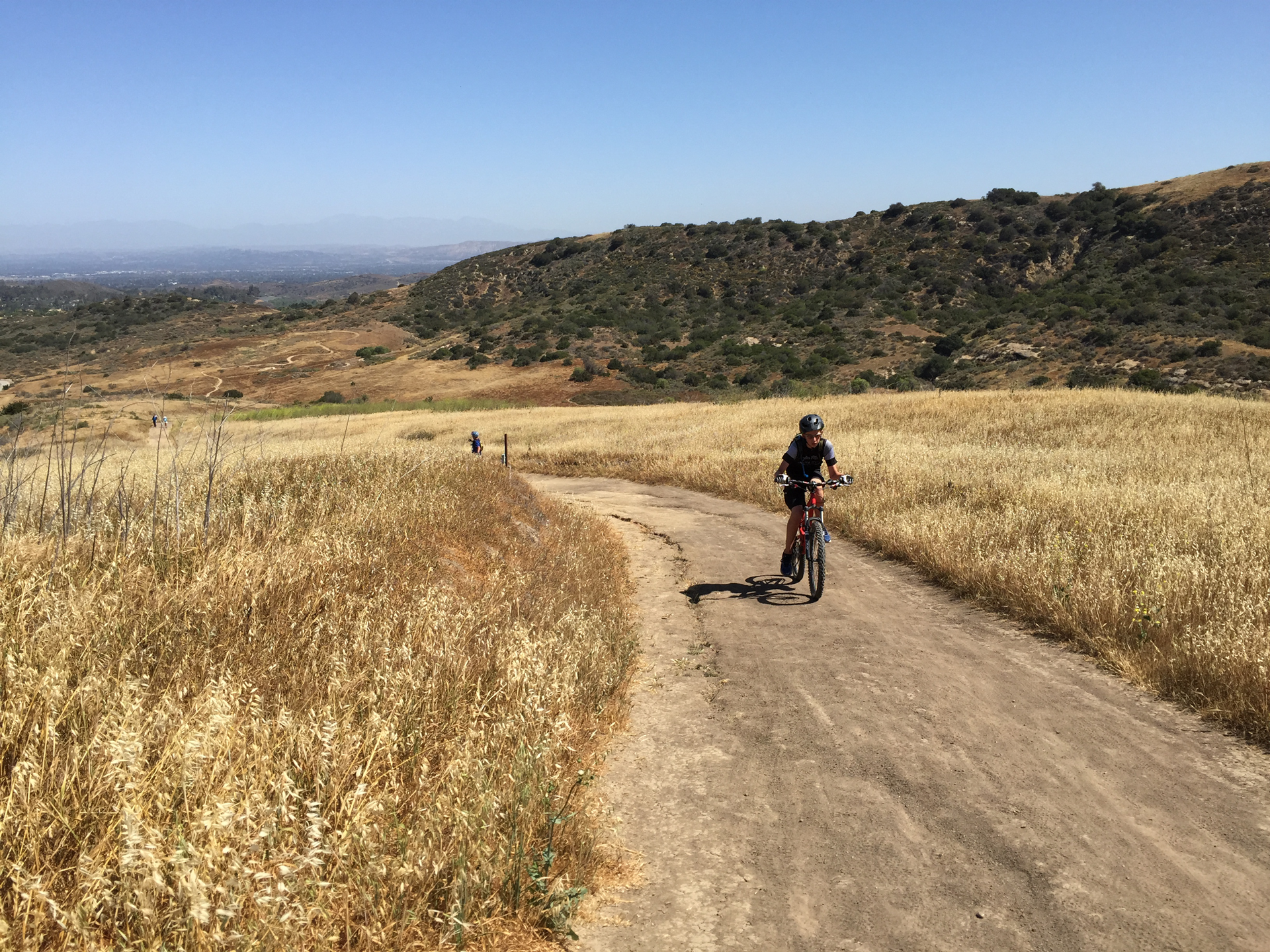 Frequently Asked Questions
This is not a race, it's a ride. There is no timing.
There were reports from the last couple years of riders riding too fast.  Please use good trail etiquette at all times!  Keep in mind THIS IS THE ONLY SANCTIONED MTB EVENT THAT LAGUNA COAST WILDERNESS ALLOWS so please don't screw it up for your fellow riders.
The ride starts at Laguna Cyclery on Thalia Street. The best bet on parking is anywhere east of Glenneyre Street, ride to the start.
Start time is 9AM. Rider meeting is at 8:45. Allow enough time to gear up, sign / turn in your waiver, and be at the rider meeting. We recommend you show up at 8AM if you have not pre-registered.
We will be enforcing a NOON cut off time for riders proceeding on the 50 miler. After 25 miles return to the start / finish at Laguna Cyclery. No riders will be permitted to continue if arriving after noon.
Aid Stations will provide hydration needs and snacks like fruit and energy bars. There will also be first aid kits available for your use and a stash of tools and tubes.
The first 25 miles you have to climb 3000′, but with 3 aid stations in 25 miles it's very do-able. For experienced riders, 1 water bottle is totally fine.
The first 25 miles is really designed for middle school / high school age kids to ride. Kids under the age of 15 are required to ride with an adult rider. If you can be available to ride the first 25 miles with school kids get in touch with us.
After 25 miles you come back to the start / finish at Laguna Cyclery. Great opportunity to pick up a 2nd bottle or your hydration pack. La Sirena Grill has food for sale as well.
NEW FOR 2017 – the long course (mile 26-50) IS NOT MARKED AND FULLY SELF SUPPORTED.  We will have a bag drop at Laguna Cyclery (mile 25) so you can stash a hydration pack.  If you don't carry a pack, please take 2 water bottles.  There is water at the Nix Center (mile 38) so plan accordingly!  Maps will be provided for the long course.  If you are not familiar with that park be sure you can read maps or even better, find a riding partner that is knowledgeable.
The remainder of the course has much more single track and challenging terrain. Keep in mind there's 3600′ to climb on the 2nd half.
The last downhill is Laguna Ridge Trail (AKA T&A).  After riding almost 50 miles you will be fatigued so not the best time to see if you can clean it. Look before you leap and there's no shame in walking some sections so you can finish safely.
Finish at Laguna Cyclery.
GET IN TOUCH
We'll get back to you within 24h on business days.