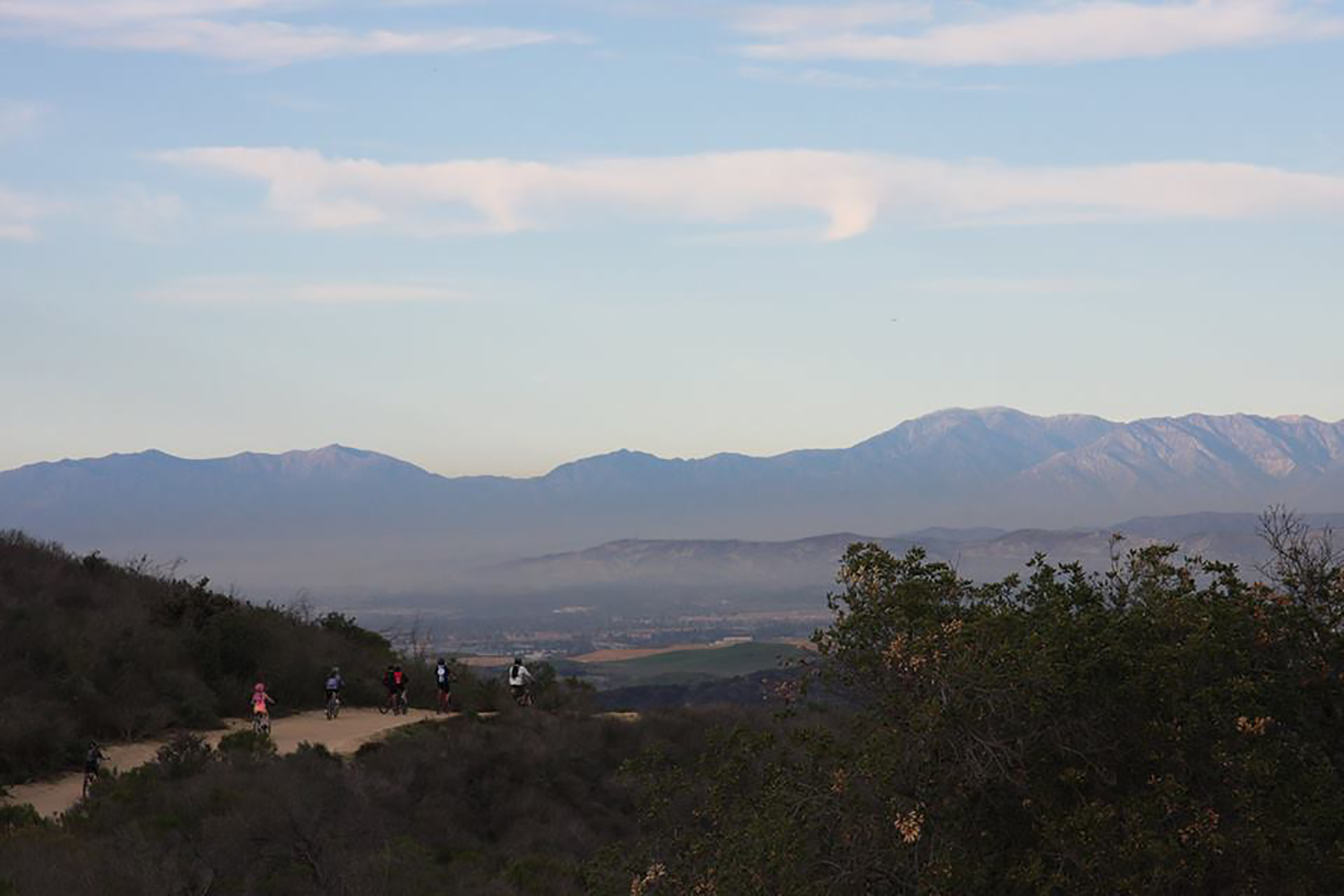 1st Annual Laguna Beach Dirt Fondo a Success!
On November 7th the local mountain bike community and Laguna Canyon Foundation held the first annual Laguna Beach Dirt Fondo challenge mountain bike ride to benefit the Interscholastic Mountain Bike Team.
Almost 100 riders showed up at the High School track to start a 25 or 50 mile ride thru Aliso Woods and Laguna Coast Wilderness.
Aid stations set up throughout the course were sponsored by local businesses The Ranch, La Sirena Grill, Eva's Caribbean Kitchen, Whole Foods, HDX Hydration, and more.  Merchandise and additional support was provided by Laguna Cyclery, Oakley, Timber Mountain Bike Bells, and Troy Lee Designs.
The first 25 miles was designed to be a intermediate level ride with 2600 ft of elevation gain circling the perimeter trails of Aliso Woods and finishing in South Laguna with a return thru town on Laguna's  sharrow lanes.  Finishing riders would do a parade lap on the High School track to the cheers of family, friends, and community support.
The remaining riders that continued on to do the 50 mile course were treated to an additional 3700 ft of elevation gain on an advanced level course with more technical single track terrain.  Less than 20 riders finished the long course.
Local resident and 50 mile finisher Tim Ryan said, "This was one of the most well run "grass-roots" events in which I have ever participated.  I can't wait for next year and look forward to supporting this team, and these local merchants!"
Kids from the Laguna Beach Interscholastic Mountain Bike Team created hand made trophies that were awarded to all finishers.
Almost $5000 was raised.  The Interscholastic Mountain Bike Team will spend the money on professional coaching and race day hospitality equipment.
Thank You 2015 Fondo Sponsors !
GET IN TOUCH
We'll get back to you within 24h on business days.