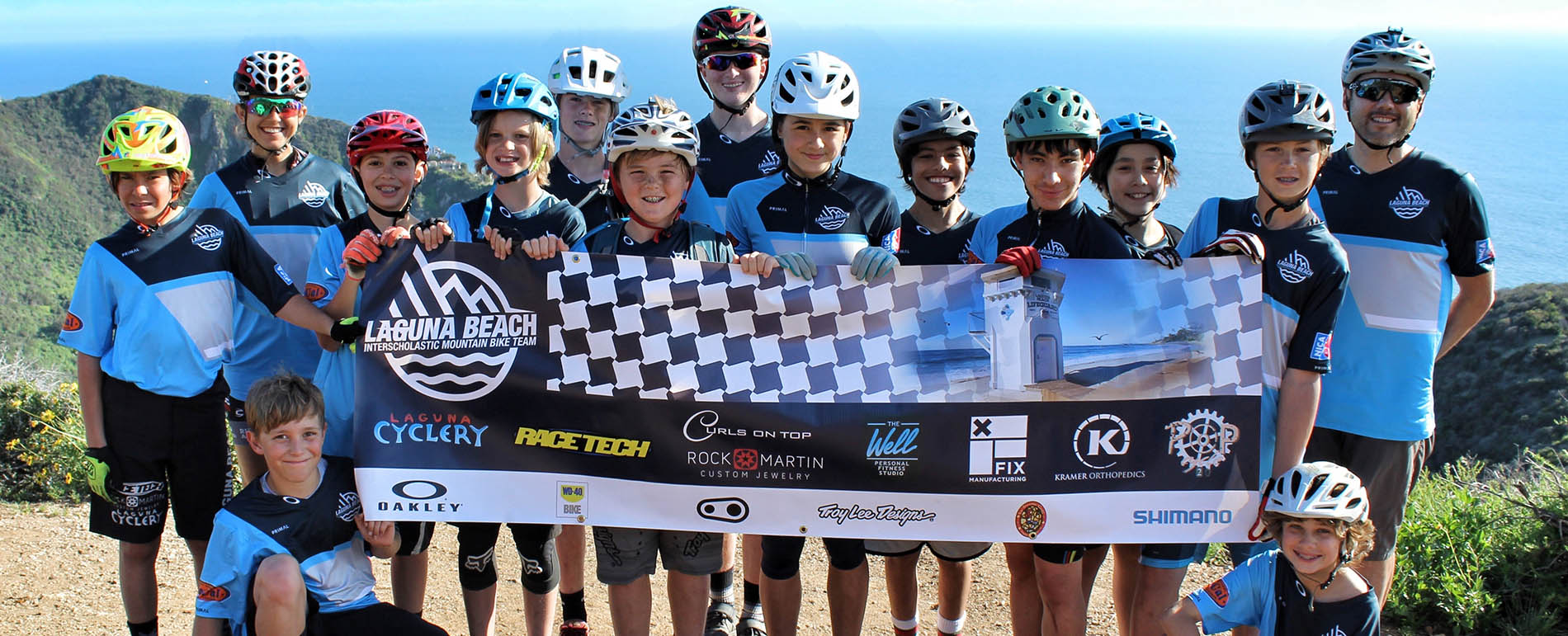 Sign Up Today for The 2017-18 Season - Practice Starts December 4th!
Welcome to the Laguna Beach Interscholastic MTB Team
If you are attending grades 6-12 in Laguna Beach then come ride with us!  All skill levels are welcome from first time beginners to seasoned shredders!
Our Team is registered with the National Interscholastic Cycling Association (NICA).  All coaching and volunteers are subject to NICA accreditation and rules.  Come ride with our expert coaching staff to build foundational skills or train hard so you can be ready to race!
Our season runs December thru May with racing beginning in March.  There are races for Middle School, Freshman, Sophomore, Junior Varsity, Varsity, and more.  Compete against over 60 schools within our local SoCal League.
Our goal is to provide safe and competitive riding that builds strong bodies and strong minds.
See you on the trails!
Practice Starts Monday, December 5, 2017
Mon, Wed, Fri  – 3:30pm  – Alta Laguna
Note: Practice times and days subject to change
GET IN TOUCH
We will get back to you quickly.